Stolen Hearts Art Exhibition / Charity Auction
Written by: Tommy Ingberg, Date: 2019-02-15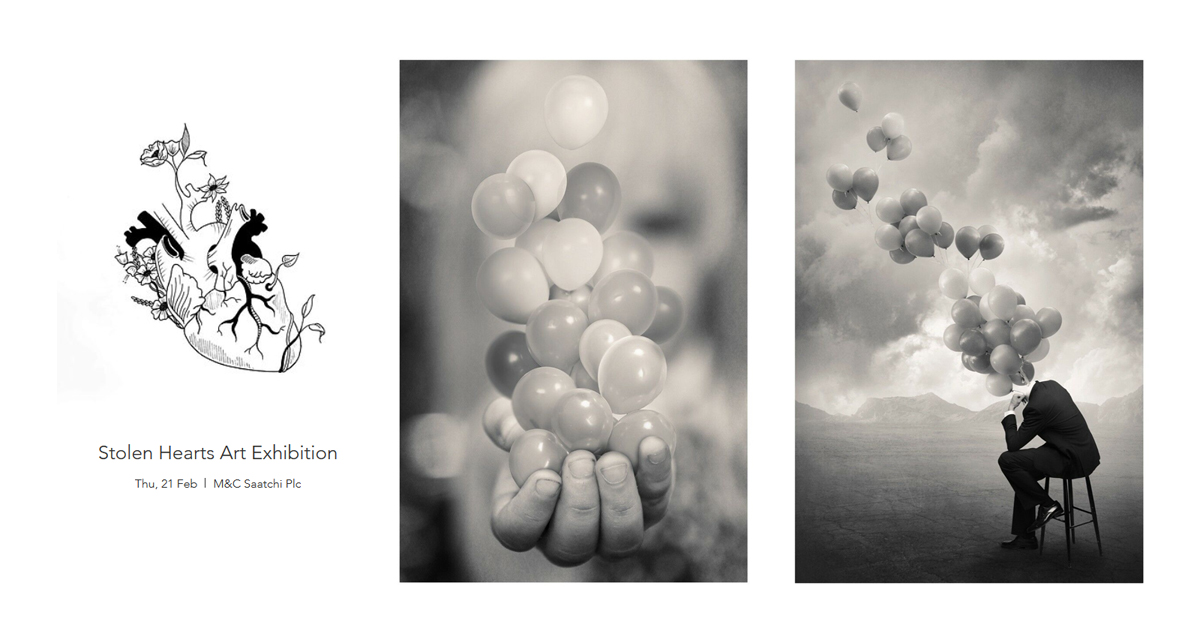 Two of my works will be exhibited and auctioned at the Stolen Hearts Art Exhibition / Charity Auction, taking place at M&C Saatchi London on Thursday 21st February. You can also bid on the prints online starting today.
The works are:
"Moments", 1 of 1. This is a unique, original print, specifically created for the Stolen Hearts Exhibition, and will not be available in any other form than this one print. Se more, and bid online here.
"Think", Artist Proof. The original edition of 20 prints is completely sold out, and this Artist Proof is the last print remaining in my own personal collection, so this is the absolute last chance to aquire an original print unless one of them shows up on the second hand market. Se more, and bid online here.
About the event
The talents of Zoe Rose Davies and Matthew Perlman have combined to curate the Stolen Hears Art Exhibition and online auction to be held at M&C Saatchi on February 21st 2019.
All proceeds from this exhibition and auction will be going to Max's Foundation.
Artists involved include: Yulia Bas, By Pip, Deborah Azzopardi, Julian Marshall, Uli Weber, Franco Gobbi, Annabel Emery, Sam Barker, David Ellis, The Masons, Tommy Ingberg, Peytil, Meaghan Matthews, Charlotte Posner, Erin Corrian-Alexis, Alexander James, Marylou Faure, Camila Gonzalez Corea, Fabio La Fauci, Charlotte Edey, Clemence Vazard & Nathan David

Welcome speech at 7.15pm

This is a free event but you must have a ticket for admisssion. Book free tickets here!
Date, time and location
Thu, 21 February 2019
18:30 – 21:30 GMT
M&C Saatchi Plc
36 Golden Square
London
W1F 9EE
United Kingdom
About Max's Foundation
Max's Foundation was set up following the sudden and unexpected loss of Max at age 10 due to an undetected genetic heart condition, hypertrophic cardiomyopathy. We fund research into genetic heart conditions in pre-adolescent children, to help their detection and treatment and support those affected. We want to help ensure that no other family needs lose a child to these conditions. We are currently in partnership with Great Ormond Street Hospital and Noahs Ark Children's Hospice. Find out more at maxsfoundation.org.uk
Share: Category:
News
, Tags:#tommy ingberg #art